We know that attending a church for the first time can be intimidating. The Pursuit wants to change that! Our Welcome Team will walk you through the check-in process and get you and your child to the right place for each service experience! Rest assured that we do everything to make sure your child is in the best hands possible!
ENGAGING ENVIRONMENTS
Church is meant to be exciting! We want to create engaging environments where kids feel welcome and are able to learn about Jesus on their level! We use videos, high energy games, and age specific discussions to grow closer to Jesus.
SAFETY
The safety of your children is of upmost importance to us! We carefully background check all volunteers, use a secure check in/check out system, and strategically place security guards so you can rest assured your child is in the best hands possible.
KID APPROVED
Kids Pursuit focuses on being a place where kids want to come back every week. With games, music, and encouraging leaders, Kids Pursuit is a place where every kids can belong!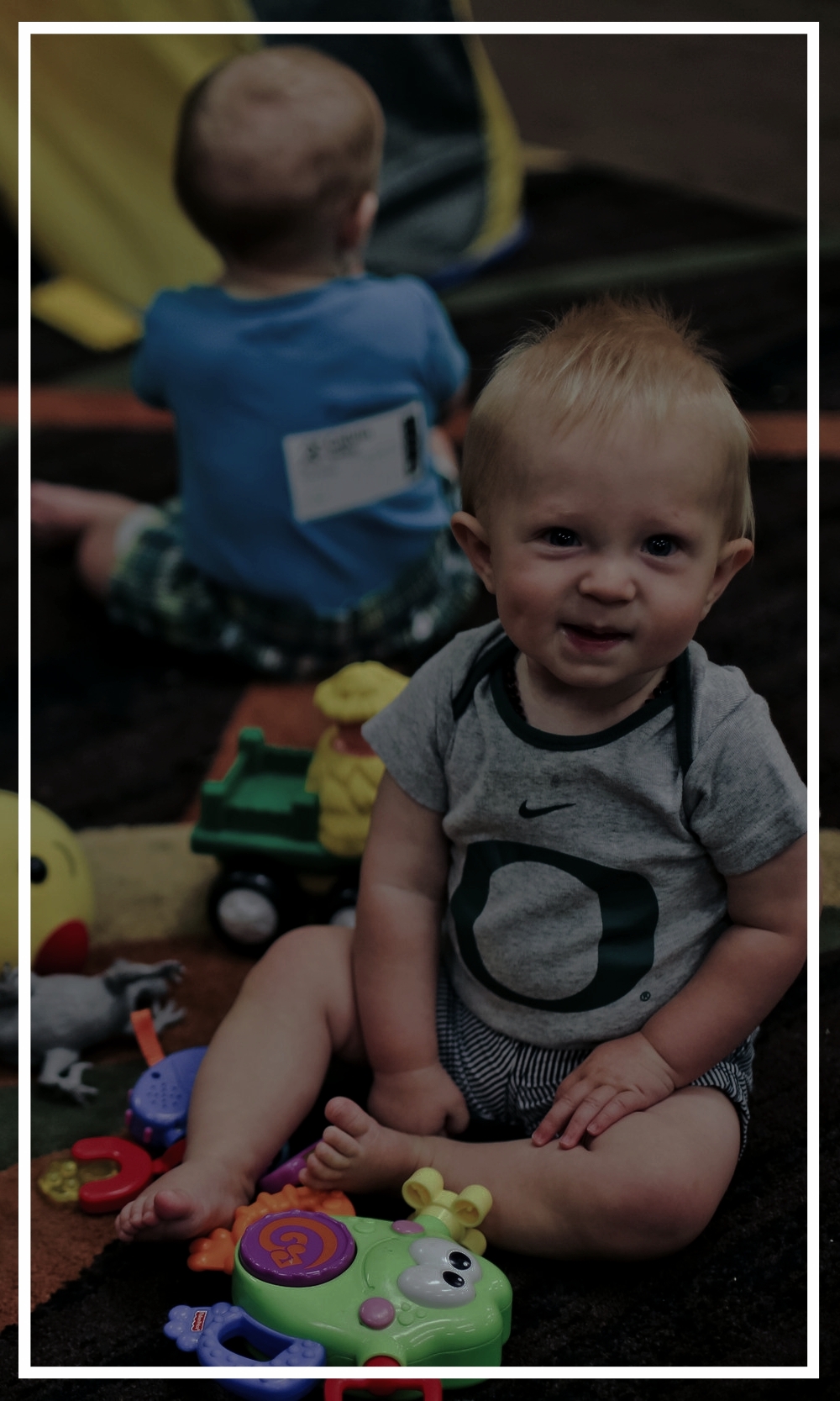 BABIES & TODDLERS
(0-2 YEARS)
We strive to provide a safe and loving environment for your child while you enjoy the service! We have age appropriate toys for them to explore and learn. Our incredible team is ready to welcome and love on your children to ensure they are safe and happy during their time in Kids Pursuit.
PRE-K PURSUIT
(3-5 YEARS)
Pre-K Pursuit is always full of energy! We provide a safe place for your active preschoolers to learn about Jesus in a fun and engaging way. Pre-K Pursuit includes building friendships, interactive Bible stories, and small group time! Ask your child about their Adventure Book, a tool you can use to follow up at home.
K5 Pursuit loves connecting with your children on their level. We provide a fun and engaging space that will make it easy for any new child to jump right in! But don't worry; we aren't just playing all morning! K5 kids have their own age appropriate worship experience where they learn how much Jesus loves them!
Do you love Jesus and want to connect with kids to grow their faith? Then join our team! We want to provide the safest and most engaging experience for kids and that can only happen because of our incredible team! Whether you want to hold babies, welcome families, or grow alongside a small group of kids, Jesus can use you to make a difference!